"tell the world we save puppies"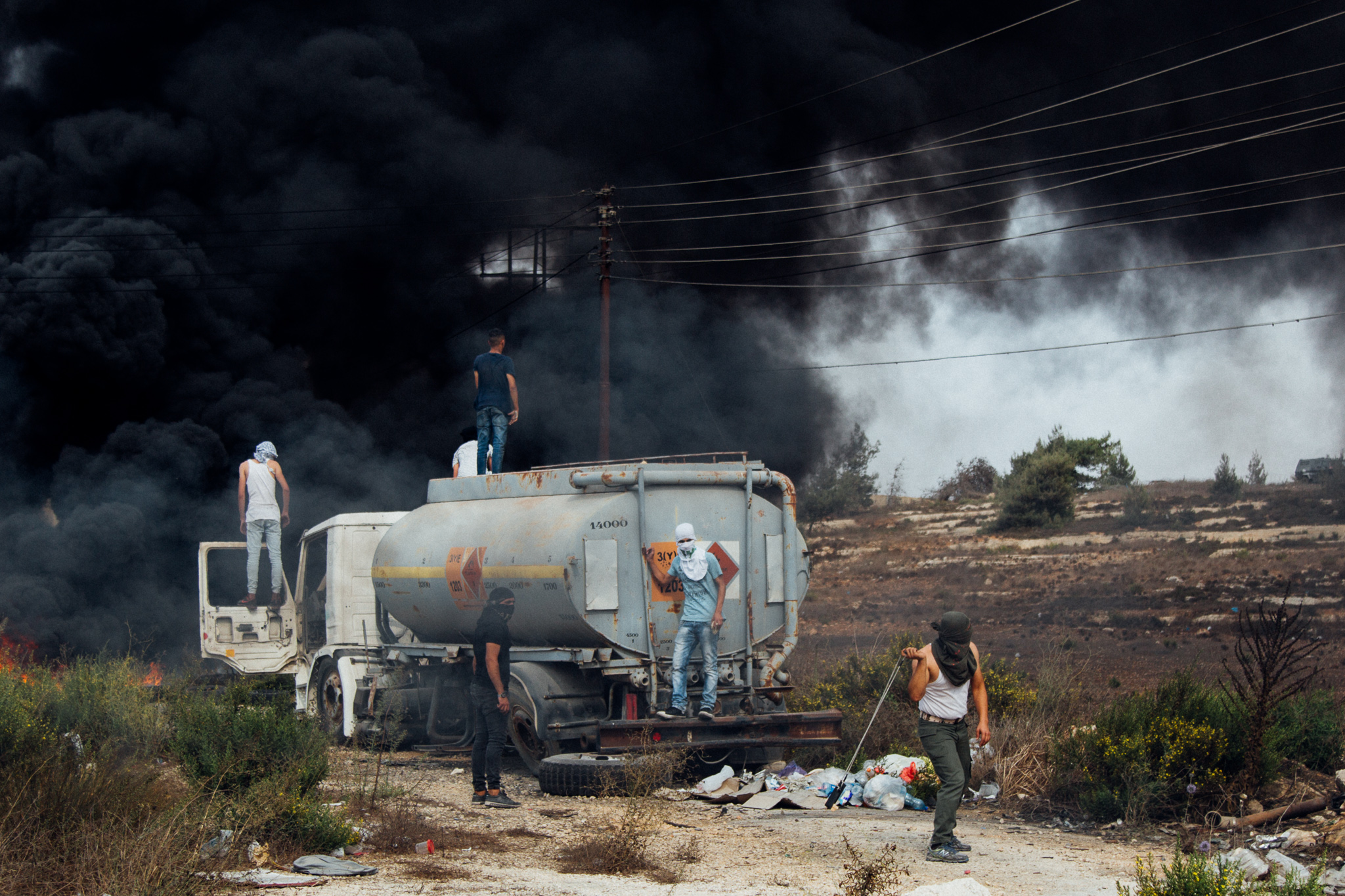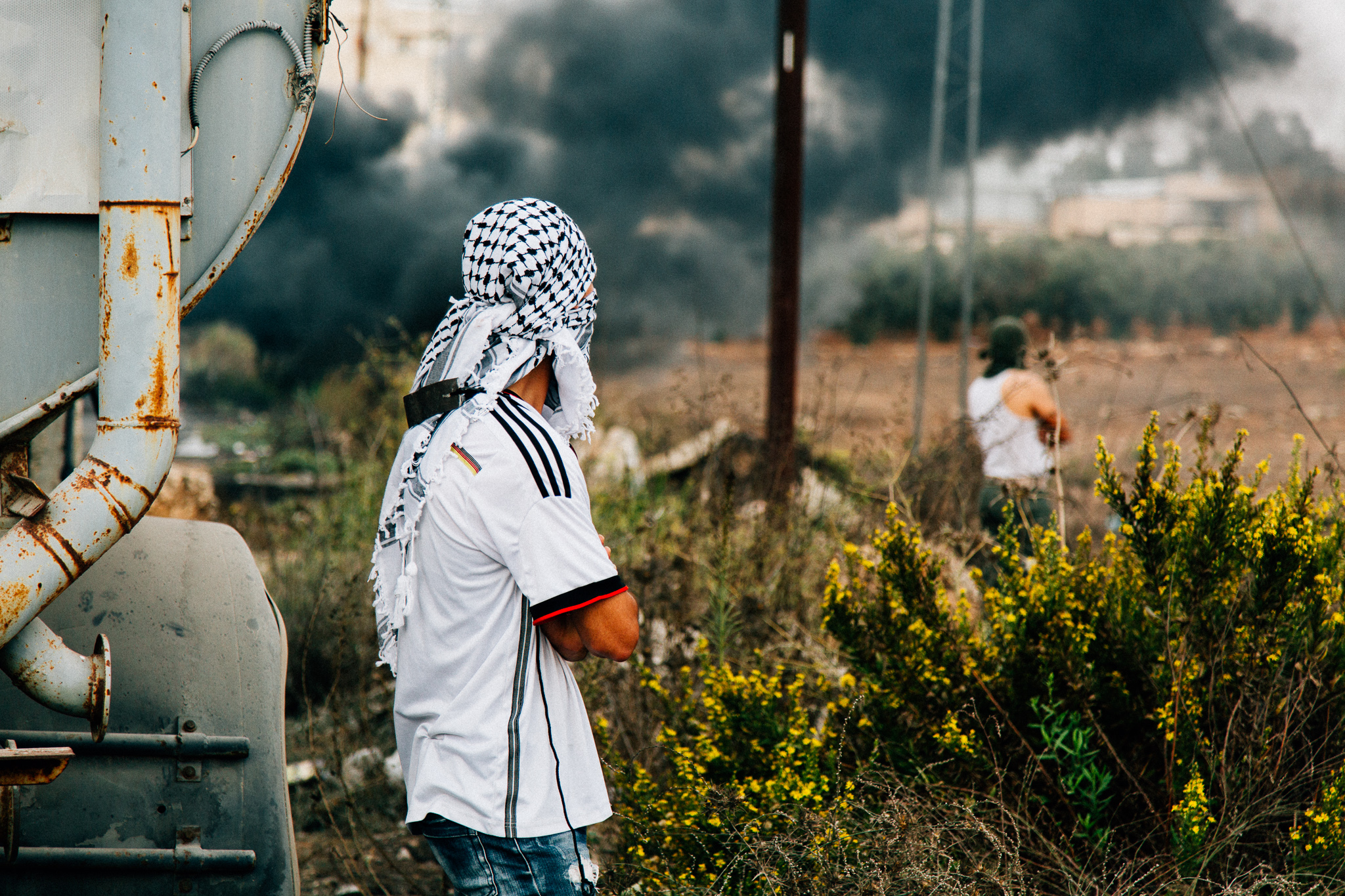 On October 1, 2018, clashes broke out across the West Bank, Jerusalem and Gaza as part of a general strike against the controversial new 'Nation-state Law.'
The law was passed by the Israeli Knesset in July, despite national and international condemnation.
At the northern entrance of Ramallah, near the illegal settlement of Beit El, Palestinian protesters set tires on fire and utilised slingshots to throw rocks at Israeli Defense Forces.
The IDF responded with rubber-coated steel bullets, tear gas and sound bombs.
In the midst of the live fire and tear gas, two young Palestinians saved an innocent stray dog who was caught in amongst the clashes. "Tell the world we save puppies," they told us.